Modern homes are particularly suited to a landscape setting. Large areas of glazing, extended overhangs, long decks, indoor outdoor living opportunities. The massing hugging the contours of the site also lend to a beautiful resolution of the design challenge we are faced with when a client contacts us to design and build a house.
Cedar soffited overhangs:
In the northern hemisphere, large overhangs facing south shade living areas from summer heat when the sun is high in the sky overhead. Notice how the concrete deck floats over the landscape
Brett Boardman Photography
MCAestudio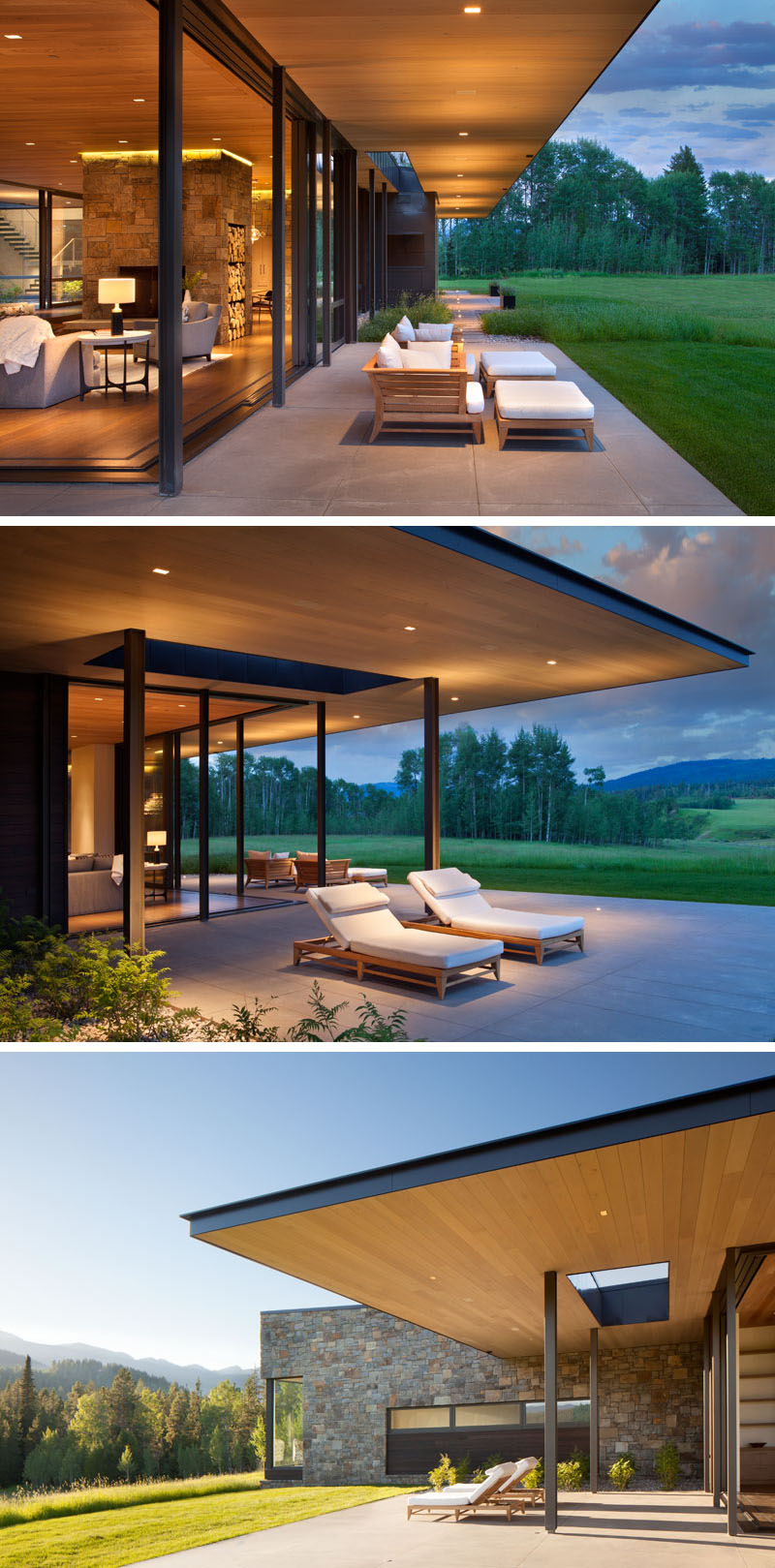 carney logan burke
Love the large cedar soffits on steel columns
Connecticut bon vivant
Slim sightlines, floor to ceiling glass.
Homeworlddesign.com
This home has exposed cedar ceilings and wood doors which slide back to create a seamless transition between the pool area and the family living areas. The contrast between the limestone pavers and the warmer wood decking draws the eye from the entrance.
devita.com
When lit at night, the accents of wood and black framed windows create a backdrop for family and friends to gather at this home in Texas.
Orla Huq